We would like to introduce you to our wonderful staff at The Lodge Luxury Boarding Retreat! We are proud of the fantastic team you will find taking care of your pet's every need.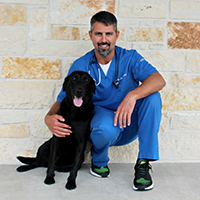 Dr. Joey Romero
Owner - The Man Behind The Lodge Luxury Boarding Retreat
Dr. Joey Romero, also the owner of Animal Hospital of Montgomery, has extended to include luxurious boarding for the pets of Montgomery and surrounding areas. Dr. Romero and his staff will take care of your pets in the event of a medical emergency during their boarding or even a scheduled exam.
Mona Crowe
Practice Manager of The Animal Hospital of Montgomery and The Lodge Luxury Boarding Retreat
I'm proud to be a part of something so nice.  I love working with such a wonderful group of people, and their pets are great too!
Staff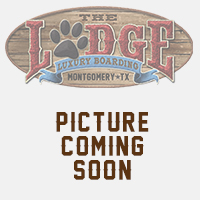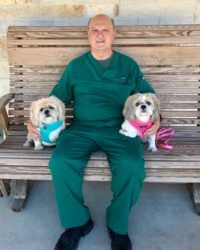 Alton Trotter
Supervisor
I was born and raised in Texas. I have always enjoyed helping to take care of farm animals and our dogs ever since I was very young. I helped my father and some of our friends take care of animals on his ranch in South Texas up until my early twenties.
    After attending Baylor University and a Dental Laboratory School in Waco Texas for five years, I moved to Conroe Texas.
I was a certified dental technician, and co- owner of a dental laboratory , for 40 years, before retiring December 23, 2015.
    I am very thankful that Dr. Romero, Mona, and Kristi hired me to work in The Lodge Luxury Boarding and Daycare facility in Montgomery, Texas which had its grand opening on October 31, 2016.
Working at The Lodge ,  helping to care for the clients animals, is a very rewarding and
Gratifying experience for me. All of us, at The Lodge , take pride in caring for all animals over and beyond the clients expectations. We strive to keep all pets happy and healthy by providing a clean, safe, and  fun environment for the pets boarding with us. I treat all pets as if they were my own.
Groomer
Stephanie
Groomer
My name is Stephanie Worden, I am 24 years old and I will be the new groomer at The Lodge Luxury Boarding Retreat starting August 21st. I was born and raised in Upstate NY. I moved to Montgomery, TX in August of 2014 for bigger opportunities, which lead me to Dr. Romero and crew on their search for a groomer. I have 3 rescues of my own Oaklee, Colt, and Ace. They have pulled on my heart strings since day one. I treat every animal I see as if they were my own and I intend to do so while they get pampered here at the facility.
Receptionists
Kelsie
Receptionist Team Leader
Kelsie joined our team in September 2016 as a Kennel Technician and later moved up to Reception for The Lodge. She graduated in the Class of 2015 from Magnolia West High School, where she has lived all her life. She adopted her Chocolate Lab "Ellie" in 2012 and her newest addition "Abbie", a Pitbull, in early 2017 from the Animal Shelter Volunteers of Texas. Her fur babies mean the world to her and there isn't a minute that goes by where she doesn't spoil them like crazy. When she isn't at The Lodge she is working with Magnolia Fire Department as a firefighter, helping and giving back to the community.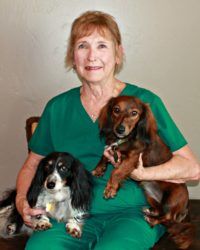 Pauline
Receptionist
Pauline joined the Lodge Luxury Boarding Retreat in September 2016. She has always loved animals and wanted to do something fun and rewarding. She found that working as a Receptionist gives her that chance,  It also allows her to meet the fur-babies and their owners and interact with them on a daily basis. She has 2 mini dachshunds, "Pinocchio" and "Blizzard". She also has 2 orange Tabby cats "Morpheus" and "DeJaVu". Pauline has been married for 48 years and loves to garden, thrift shop and meet the "girls" for dinner.
Kaylan
Receptionist
Hi my name is Kaylan Grissom. I've been a receptionist at The Lodge since June of 2017. I graduated this year with an Associate of Science Degree from Lone Star College. An now I'm in medical school at the College of Health Care Professions to become an Ultrasound Tech. I have three fur babies. Kasie, I've had since I was twelve, and she has been with me through most of my journeys. Bailey, and Nelly have been part of our family for the past year. They've kept us on our toes, but they have all brought so much joy to our lives. I wouldn't have it any other way! I feel very blessed, and I am so glad I've found such a great facility to work at that allows me to have the best of both worlds.
Blake
Receptionist
I met my wonderful fiancé Zach in 2012 and in 2013 we had our first baby boy Brayson Michael and we have never felt so blessed he was the sweetest little red head I've ever laid my eyes on. Then something amazing happened in 2015 we had another beautiful baby boy Kross Andrew, he has the biggest blue eyes and bright blonde hair. My life has never felt so full those guys are my world. But my world could not be complete with having a family of fur babies. I have a total of four inside pets two cats "Maximus" and "Achilles" and two dogs "Little bit" and "Ruby". I have always had so much passion for animals, I use to have horses, pig, and guines pigs didn't matter how big or small they all just had a special place in my heart and I could never turn my back on any living creature. That's why I am so blessed I am working at The Lodge and Luxury Boarding Retreat because I get the opportunity to spread my love to all the fur babies I see and I am just so happy I got the chance to be a part of something so special. I just love working with such a wonderful group of people who share my passion.
Camp Counselors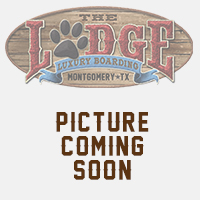 Sarah
Animal Caregiver/Camp Counselor
Bailee
Animal Caregiver
My name is Bailee Massey I graduated from Montgomery High school class of 2017 and I am currently attending Lone Star college of Montgomery. I am getting through my basics this year. I have almost 2 years of experience working with animals. I will have worked 1 year at The Lodge Luxury boarding retreat on November 13. Ever since my first job of being a kennel technician at Lake Country animal hospital I fell in love with working with animals so much so I decided that that was what I wanted to do with my life. I choose this path because I could not imagine going to work without holding a furry baby that loves me as much as I loves it. I want to pursue my career path by joining the vet technician program they offer at the Lone Star college of Tomball to get my certification so I can help animals who truly need me.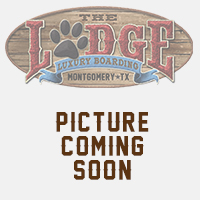 Lauren
Animal Caregiver/Camp Counselor
Animal Caregivers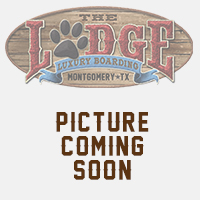 Anna
Animal Caregiver, Team Lead
Alison
Animal Caregiver, Team Lead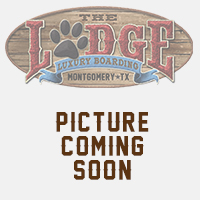 Conley
Animal Caregiver
My name is Conley Koberg and I just recently started working at the lodge in July. I am a junior at Montgomery high school and a line officer on the Belles Drill Team. I have grown up owning a variety of different animals and pet-sitting for some of my neighbors. I love all animals from the bottom of my heart and was so happy when this job opportunity came up, I never thought I would ever love my first job as much as I do and I am so grateful for it everyday!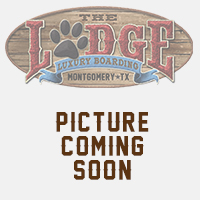 Kendall
Animal Caregiver
Hi! My name is Kendall Jones and I began working at the lodge in July of 2017. I am currently finishing high school, and after high school I plan to go to Baylor to become a pediatric oncologist. I have always loved animals with all my heart, so I may change my major to animal science. Anyways, I have two dogs named Maverick and Goose and one cat named Bam Bam. Outside of work and school I dance around four hours every day besides Sunday and Saturdays with my close friends.
Jordan
Animal Caregiver
Hi, my name is Jordan Munoz, I am nineteen years old and I am
the newest kennel technician at 'The Lodge Luxury Boarding
Retreat.' I graduated in the Class of 2015 from Klein Collins High
School. My husband is currently enlisted into the United States
Navy and we have a two-year-old son. We have a loving pup,
Jager, who we rescued last September from an abandoned
apartment; our family wouldn't be complete without him. I have
always had a passion for animals and I look forward to be able to
care for your pets like family, while you are away. Hope to see
you and your animals soon. Have a blessed day